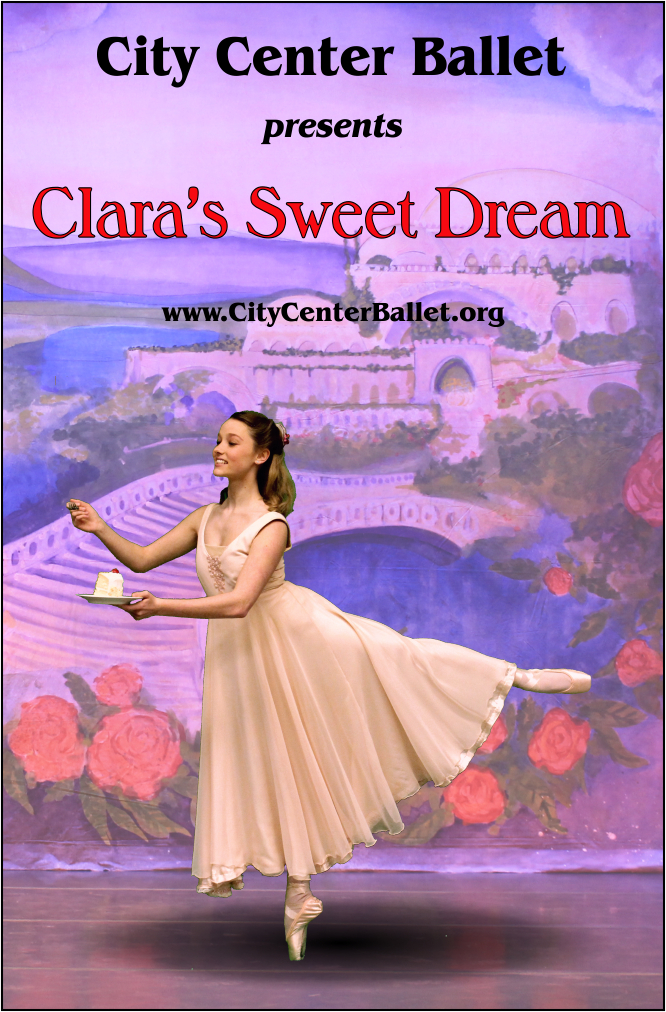 Experience the moments of joy and the magic of City Center Ballet's Clara's Dream, a nutcracker story — virtually!
This year we can't be in the theatre to celebrate Clara's journey to the Land of Sweets and the holiday season. So City Center Ballet filmed a virtual experience we are calling Clara's Sweet Dream.
Starting Friday, December 18th you can view a professional recorded version of the ballet on almost any device that connects to the internet.
We are excited to share, in a new way and with an even greater audience, the joy of dance and the beloved music of Tchaikovsky during this holiday season.
Details:
You can buy your ticket at any time, but once you start viewing the ballet you will have 48 hours to finish. After 48 hours your ticket will no longer work.
You only have to buy one ticket for your whole family to watch together.
You can start, stop and rewind the video as long as your are in the 48 hour time frame.
The video will be available for viewing from December 18, 2020 to January 31, 2021.
Anyone wishing to support this new production can make a donation here:
City Center Ballet is looking forward to sharing its 2020-2021 season which will feature the holiday tradition, Clara's Dream, a nutcracker story in December, and Aladdin in May, 2021. Our dancers are continuing their training virtually because nothing can stop them from making leaps forward. Watch this space for more about the boundless creativity and use of technology that brings the discipline of our historic art form into the 21st Century!